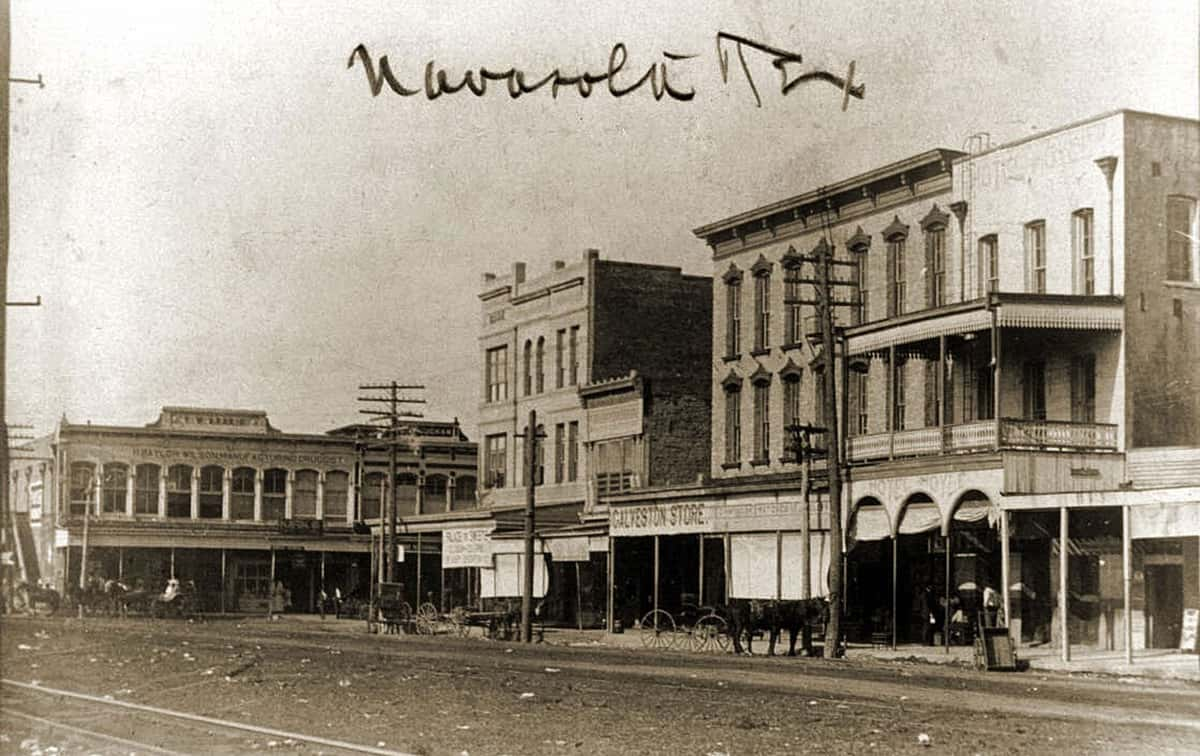 P.A Smith Hotel in 1905
The History of the P.A Smith Hotel
The town of Navasota was founded in 1854 and the tracks brought the railroad by 1859. One of the first buildings built here was a hotel, built by Mrs. Louisa Loftin. She was quite the ambitious widow for a woman during the late nineteenth century. Conflicting research shows the hotel was either built as early as 1860 or as late as 1872. At first, the railroad brought a great number of patrons, but, unfortunately, the Civil War brought the economy of Navasota as well as the success of the hotel, down, after only a few years.

Philip Aurene "P. A." Smith was a New York born, Illinois schoolteacher, who was a personal friend of Abraham Lincoln. Being that Lincoln was assassinated in April of 1865, no one knows for sure whether or not he slept here. When the War Between the States broke out, Mr. Smith had sympathies with the South and joined the Confederate army, serving in Parson's Partisan Rangers. As a Yankee, "Copperhead" Smith was obviously an independent thinker, having rejected the persuasions of his Republican friend and president. After serving in the cavalry in Texas, he ended up in Navasota by 1869, where he purchased the silent presses of the "Texas Baptist" publication in Anderson, TX, Grimes County Seat, and established the Navasota Weekly Tablet.
Later he also bought out widow Loftin's interests in her husband's newspaper, The Texas Ranger. Smith also owned a furniture store, a cotton business and invested in Real Estate. Besides being a devoted Democrat and journalist, P. A. Smith also built and managed the Navasota Opera House, which stood where the City parking lot at the intersection of Farquhar and Washington are today.